After an incredible year, we are proud to showcase some of the pro bono awards and accolades the firm has received over the last few months, which reflect our impressive efforts. Most recently, and most notably, the firm was named Pro Bono Firm of the Year by Who's Who Legal.
And 2018 has started with just as much promise! We have secured asylum for a number of clients, won important appellate victories, launched a new program aimed at combatting cyberbullying and sexual assault among teenagers, and provided critical pro bono advice to a variety of nonprofits around the world, just to name a few. We would like to extend a warm welcome to all of our summer associates around the firm – we look forward to engaging many of you in our pro bono efforts while you are with us this summer! If you have questions about our program while you are here, please do not hesitate to reach out.
If you haven't already had an opportunity to review our 2017 Pro Bono Report, we encourage you to take a look. The report reflects the diversity of our pro bono program and of the firm itself, highlighting work done for a number of nonprofits working across myriad sectors of society, immigrants, veterans, human trafficking victims, prisoners, and animals, just to name a few. In a year that witnessed significant turmoil in some of the communities we serve, Gibson Dunn remained unwavering in our commitment to upholding the rule of law and providing access to justice for all.
Click here to view 2017 Pro Bono Report
Best Wishes,
Scott Edelman and Katie Marquart
---
Gibson Dunn Achieves Landmark Settlement to End Discriminatory Practices in Bay Area Schools
In May 2018, Gibson Dunn, our co-counsel California Rural Legal Assistance and the Lawyers' Committee for Civil Rights of the San Francisco Bay Area, and our clients—students and graduates of color in Modesto schools, as well as community advocacy groups in the Modesto area—reached a settlement with the Modesto City Schools District ("the District") designed to end its discriminatory discipline practices against African-American, Latino, and English Learner students.
The District has a long history of discrimination against students of color and English learners, as documented in a 2002 Time Magazine article about racially-discriminatory expulsions in the District, and a 2007 ACLU report showing that students of color were disproportionately transferred to the district's continuation high school, and thus denied an equal opportunity to learn in regular classrooms. Similar data that we reviewed with our clients revealed that students of color and English learners were disciplined at a grossly disproportionate rate—indeed, English learners were over 2.5 times more likely to be suspended than English proficient White students, and African-American students were more than three times more likely to be suspended. We also reviewed information indicating that Modesto City Schools began reclassifying in-school suspensions as "intervention center referrals" in 2014. But the only apparent distinction between "intervention center referrals" and "in-school suspensions" is that the latter were subject to public scrutiny while the former were not; the District is required to publicly report the number and race of students it suspends, but is not required to disclose any information about the students it "refers" to the center. Like suspensions, these "intervention centers" did not involve academic instruction or positive behavior intervention, and, like suspensions, the referrals were disproportionately given to students of color.
In May 2017, Gibson Dunn joined our co-counsel and our clients to end these discriminatory disciplinary practices—and ensure all students in Modesto receive an equal education, free from racially biased discipline. Initially, the District dismissed our clients' suggestions for comprehensive relief, and we were forced to prepare for litigation. Facing an impending complaint, the District asked to explore a settlement and we began formal mediation in January 2018. As a result of the settlement, which runs through June 30, 2021, Modesto City Schools will bring in a nationally recognized expert, U.C. Berkeley Professor Dr. Jason Okonofua, to review the District's discipline policies, survey staff and students, and make comprehensive policy and training recommendations designed to end racially biased discipline in the District. Dr. Okonofua will also provide regular reports to the community regarding his findings and discuss what changes will be implemented. Racially discriminatory discipline is a national issue that affects millions of students of color, but we are hopeful that our work in Modesto can help make this pervasive problem a thing of the past.
The team working on this matter included Ben Wagner, Dan Nowicki, Chelsea Thomas, and former associate Jeana Maute.
---
Gibson Dunn Prevails in the Ninth Circuit and Obtains New Hearing for Legal Permanent Resident Facing Removal After Five Decades in the U.S.
Since 2012, Gibson Dunn has represented Raul Quijada Coronado, a 71-year-old legal permanent resident who has lived in the United States for 57 years. In 2014, Gibson Dunn secured an order from the Ninth Circuit requiring the Board of Immigration Appeals ("BIA") to address Coronado's arguments that he was denied due process due to the ineffective assistance of his prior retained counsel and bias of the immigration judge. After the BIA rejected those arguments, Gibson Dunn filed a petition for review of the BIA's decision.
Finally, on April 2, 2018, the Ninth Circuit found that Coronado's prior retained counsel's assistance was ineffective and had prejudiced his case, and on that basis granted his petition. The Ninth Circuit then ordered the BIA to provide Coronado with a new hearing at which he will be able to seek cancellation of removal.
The team representing Coronado included Bradley J. Hamburger, Theane Evangelis, Laura Jenkins Plack, and Stephanie Thorpe.
---
Palo Alto Partner Brings Fresh Approach to Addressing Teen Cyber Security and Sexual Assault
Palo Alto partner Carrie LeRoy is a leader in educating students about social media and sexual misconduct. As part of this effort, she created and launched a program to train pro bono attorneys to educate young people on these issues. Attorneys from Gibson Dunn, in collaboration with several of our corporate clients, have already launched the program in the Bay Area, with plans to expand to other cities across the country.
---
Gibson Dunn Team Secures Asylum for Pakistani Journalist
On December 13, 2017, Gibson Dunn's client was granted asylum in the United States, with the assistance of attorneys Jeremy Stamelman, Kat Ryzewska, Cynthia Chen McTernan, and Elisa Dun. The client is a well-known Shia journalist from Pakistan, where she frequently appeared on national television to expose violence against Shias committed by anti-Shia extremists, such as the Pakistani Taliban. Because of her work, she received numerous death threats from the Pakistani Taliban, and was ultimately forced to flee the country. In addition to reporting on anti-Shia violence, the client was also one of the first Pakistani journalists to report on the U.S. military's elimination of Osama bin Laden. Having been granted asylum, the client now hopes to help use her public speaking, writing, and journalism skills to help her Shia community in the United States.
---
Immigrant Defense Project Honored Gibson Dunn at 20th Anniversary Gala
Pro Bono Project Silicon Valley Honors Gibson with Vanguard Award
---
Domestic Violence Survivor From Mexico Sets Precedent in Ninth Circuit
Many women in Mexico endure domestic abuse, and although new laws have been put in place to address gender-based violence, Mexican authorities often do not enforce those laws and women are left unprotected. One such woman endured years of neglect, physical abuse, and emotional abuse at the hands of her husband. She then fled with her children to the United States, where they were finally safe. She applied pro se for withholding of removal based on the persecution she faced at the hands of her husband and the persecution she would face if she were to return to Mexico, but the Immigration Judge and Board of Immigration Appeals denied relief. A person granted withholding of removal is protected from deportation to a country where he or she fears persecution.

Attorneys Samuel Eckman and Cory Batza, supervised by Julian Poon, took this case and filed a Ninth Circuit brief on January 26, 2018. They argued, among other things, that the Board of Immigration Appeals improperly evaluated whether the Mexican government was unable or unwilling to control domestic violence by looking only at the existence of laws addressing the problem, and not whether those laws were effective or even enforced. Rather than filing an answering brief, the government conceded that the Board of Immigration Appeals' decision was wrong and moved to remand the case. The Court granted the motion, and Gibson Dunn is now representing the client before the Board of Immigration Appeals.
---
Gibson Dunn Closes Transfer of Church-Property Donation in Southern California
On March 16, 2018, Gibson Dunn's pro bono client, St. Luke's Anglican Church, celebrated the donation of church property from a dissolving religious nonprofit, Montrose Community Church ("MCC"), in Montrose, California. St. Luke's had been without a building for about a decade and rented space from a Seventh Day Adventist church in Glendale. MCC owned a church building in Montrose and had decided to dissolve the corporation and donate its property to St. Luke's to continue a shared mission. The property was appraised at $1.3 million but in need of significant capital improvements. The transfer of property involved a unique combination of insolvency and real property legal issues, the successful navigation of which ensures St. Luke's has adequate title insurance for future financing and clean title.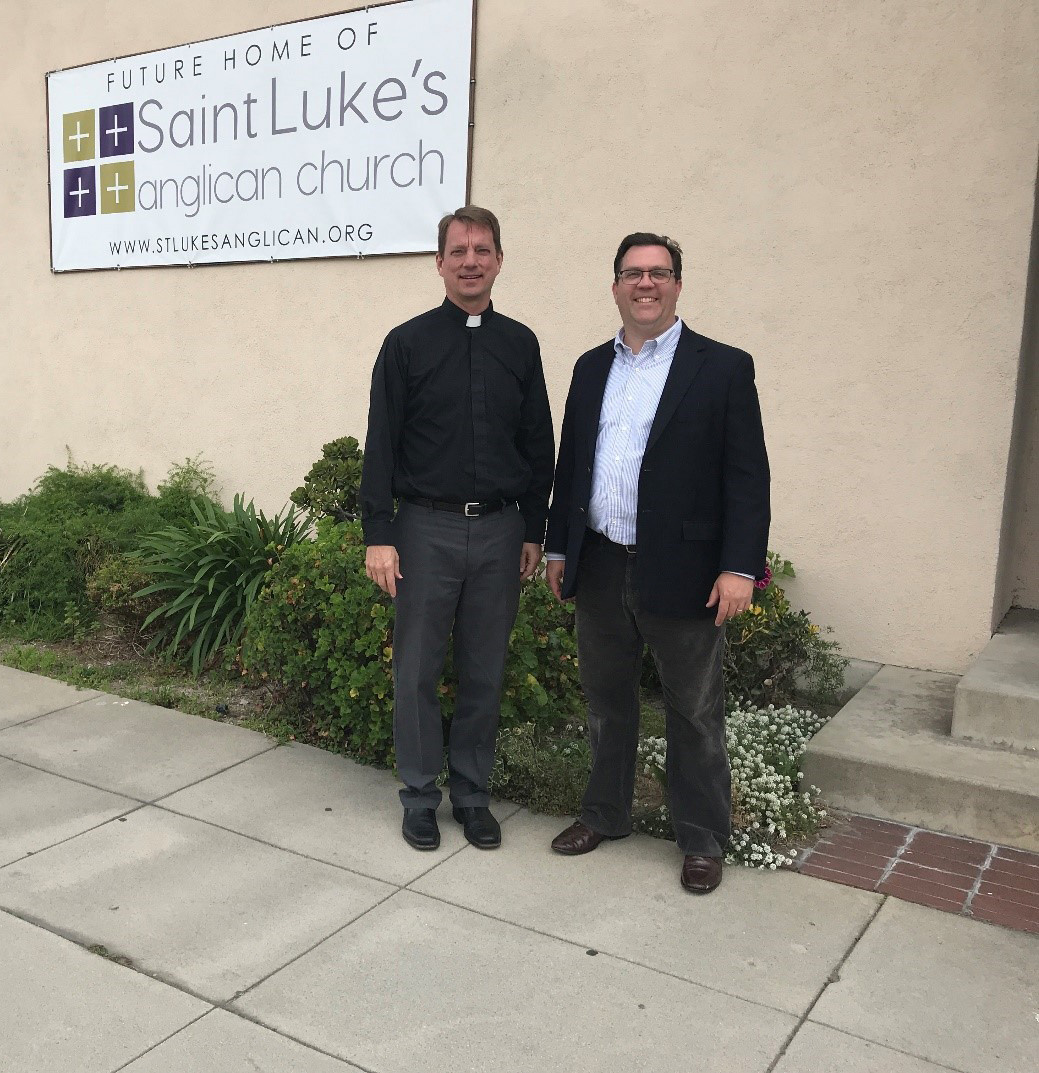 Associate Daniel Denny represented St. Luke's in the transaction, with assistance from partners Mark Pecheck and Mike Szczurek, associates Lauren Traina and Charles Weiss, and real estate paralegal Deborah Hoxie.
---
Gibson Dunn Aids In Transaction of Female Empowerment Organizations
In January 2018, Gibson Dunn attorneys represented nonprofit organization, Uniting Professional Women Accelerating Relationships and Development ("UPWARD"), in their acquisition of Hipower Executive Women's Leadership program. UPWARD's mission is to accelerate the career advancement of executive women. The entity they were hoping to acquiesce, Hipower, provides leadership development programming for female leaders in the Bay Area.
By honing in on the strategic interests of the client, the Gibson Dunn team was able to swiftly close the transaction, meeting the goals of both parties to the deal. The acquisition will allow UPWARD to expand the Hipower program to its chapters nationally. The matter was supervised by partner Lisa Fontenot and associates Mia Lee and Jessica Annis worked on it.

---
Munich Hosts Pro Bono Workshop for Young Entrepreneurs
On March 16, 2018, Gibson Dunn Munich hosted the "SDW Workshop," an annual pro bono event organized in cooperation with our long-standing pro bono client "Stiftung der deutschen Wirtschaft" ("SDW"). SDW is a non-profit organization founded in 1994 by German business associations and headquartered in Berlin. SDW provides sponsorships and educational services to promising students and other young people and their entrepreneurial project groups.
This year's legal workshop was attended by 15 promising young start-up entrepreneurs on seven different project teams from all over Germany. The project teams engage in various industries such as health, psychology, and insurance, as well as engage in corporate volunteering and social responsibility efforts. Prior to the workshop, Gibson Dunn advised the project teams on particular legal questions, but the Munich office was looking forward to meeting the young entrepreneurs in person.
The workshop was focused on the legal areas of corporate, tax, real estate, labor, intellectual property, and data protection law. The cooperation with SDW is not only enriching for the company founders, who benefit from the experience and legal knowledge of Gibson Dunn lawyers, but also gives our attorneys a unique opportunity to explore the roots of entrepreneurship and the basic question of how to succeed in the commercial world.

---
London Office Aids Organization In Agricultural Assistance for Small Famer Communities
In the last year, Gibson Dunn has been helping Lutheran World Relief (LWR) in creating a unit to undertake impact investing in the small farmer communities. Gibson helped LWR form a Delaware LLC called Ground Up Investing LLC, which in turn made its first investment in Uganda through a new corporation, Mountain Harvest Coffee Limited. Mountain Harvest stepped in to replace a failed farmer cooperative on Mt. Elgon in Uganda, and provided farmers with better access to coffee trading markets, more liquidity to grow their businesses, and training to improve the cupping score of their coffee and attract higher prices. In its first season of operations, Mountain Harvest sold seven containers of coffee and is looking to hire more local staff to increase its scope of operations.
The Gibson team lawyers included David Wilf, Hanna Chalhoub, Amy Kennedy, Kathryn Shierson, Candice Davis, Jeff Trinklein, and Elizabeth Guidi.

---
San Francisco Team Quadruples A Veteran's Disability Benefits
Through our legal aid partner, Swords to Plowshares, Gibson Dunn worked with an Army veteran over the course of a year to help him obtain increased service-connected compensation benefits. On October 27, 2017, the Veterans Administration granted the request and increased our client's disability rating from 20% to 60%, therefore quadrupling his monthly compensation payments. As a result, our client's annual tax-free compensation increased by more than $9,500, indefinitely. Associate Peter Squeri worked on the matter, and Ethan Dettmer supervised.
---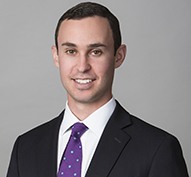 After winning a series of victories for three siblings seeking refuge here in the United States, longstanding pro bono partner Kids in Need of Defense (KIND) had this to say about Justin:
"He has been such a champion for his KIND clients we are so grateful. The difference he has made in their lives cannot be overstated."
---