Gibson Dunn Frank Wheat Memorial Award 2018
The Pro Bono Committee is thrilled to recognize the winners of this year's Frank Wheat Memorial Awards.  Frank Wheat, a former Los Angeles partner, was a superb transactional lawyer, SEC commissioner, and president of the Los Angeles County Bar.  He was also a giant in the nonprofit community, having founded the Alliance for Children's Rights in addition to serving as a leader of the Sierra Club and a founding director of the Center for Law in the Public Interest. He exemplified the commitment to the community and to pro bono service that has always been a core tenet of the Gibson Dunn culture.
The Frank Wheat Memorial Award is given annually to individual lawyers and teams that have demonstrated leadership and initiative in their pro bono work, obtained significant results for their pro bono clients, and served as a source of inspiration to others. Recipients of the Frank Wheat Memorial Award each receive a $2,500 prize to be donated to pro bono organizations designated by the recipients.
The firm had another impressive year of pro bono work, devoting over 145,000 hours to numerous efforts around the world, with our attorneys averaging approximately 101 pro bono hours per attorney worldwide.  Over the past year, the firm's pro bono efforts were honored by The Legal Aid Society, Who's Who Legal, and the National Law Journal, among others.  Please read about the inspiring work of our Frank Wheat Award winners and nominees, and join us in congratulating them for all they have accomplished.
Happy New Year and Congratulations!
---
TEAM AWARD WINNERS
This year we decided to split the team award between two equally deserving projects. Both teams' impressive efforts reflect the firm's commitment to defending the constitution, the rule of law, and our immigrant community.
Protecting the Immigrant Community: Challenging the Unlawful Termination of Deferred Action for Childhood Arrivals (DACA) & Protecting Families Separated at our Southern Border

Gibson Dunn's pro bono work on behalf of immigrants and refugees over the last several years has been unprecedented in its scale and scope.  The firm is very proud of its advocacy on behalf of individual immigrants seeking a better, safer life here in the United States, and our work on large-scale impact cases that have had a dramatic impact on immigrants throughout the United States.
The DACA Termination Challenge Team
(Los Angeles, San Francisco, Washington, D.C. and New York)
Since 2012, the Deferred Action for Childhood Arrivals ("DACA") program has allowed nearly 700,000 undocumented individuals who were brought to the United States as children, to live and work without fear of deportation from the only country most of them have ever called home.  The program has been an unqualified success and these young "Dreamers" have captured the attention and the hearts of millions of Americans.  But in September 2017, the Administration announced that DACA would be terminated.  
Gibson Dunn promptly filed suit on behalf of six young Dreamers, alleging that the Administration's termination of the program violated the Administrative Procedure Act ("APA") because it was arbitrary, capricious, and an abuse of discretion, and further violated plaintiffs' due process and equal protection rights under the U.S. Constitution.  As the Ninth Circuit later observed, our clients embody the "American Dream."  They are fantastic representatives of the hundreds of thousands of other young people around the country who have built similarly fulfilling, impressive, and impactful lives here in the United States. 
On January 9, 2018, Gibson Dunn – working with plaintiffs in related cases – secured a nationwide preliminary injunction halting the termination of DACA.  In a 49-page order temporarily stopping DACA's termination, Judge William Alsup of the United States District Court for the Northern District of California rejected the government's threshold reviewability arguments and found that a preliminary injunction was appropriate.  Accordingly, Judge Alsup enjoined the rescission and ordered the government, with limited exceptions, "to maintain the DACA program on a nationwide basis on the same terms and conditions as were in effect before the rescission on September 5, 2017, including allowing DACA enrollees to renew their enrollments . . . ."  In November 2018, a three-judge panel in the Ninth Circuit upheld Judge Alsup's injunction.
Although the government has petitioned the Supreme Court to review the Ninth Circuit's decision, this ruling represents a crucial victory in an ongoing fight on behalf of the six individual DACA recipients in this case, as well as Dreamers across the country who face the loss of work authorization and the prospect of deportation and separation from their families following the Administration's sudden decision to terminate this program. 
This case has garnered widespread attention and recognition for the firm, including a spot on The National Law Journal's 2018 Pro Bono Hot List and the 2018 California Lawyer Attorneys of the Year award.  Gibson Dunn attorneys have dedicated over 7,000 hours to this matter since September 2017. The team has been led by Ted Boutrous and Ethan Dettmer, as well as former partner Nicole Saharsky, and included invaluable contributions by the following attorneys from the Los Angeles, San Francisco, Washington, D.C., and New York offices, among others:  Stuart Delery, Kristin Linsley, Kirsten Galler, Katie Marquart, Nat Bach, Claudia Barrett, Soolean Choy, Naima Farrell, Patricia Herold, Kelsey Helland, Shailey Jain, Eaton Liu, Kimberly Kirschenbaum, Jillian London, Haley Morrisson, Matthew Rozen, David Schnitzer, Jonathan Soleimani, Andrew Wilhelm, Kevin Yeh, and Royce Zeisler.
The Family Separation Crisis Team 
(New York, Washington, D.C., Houston, Los Angeles, Orange County, Denver,
San Francisco, Palo Alto)
On May 7, 2018, the Administration implemented a "zero tolerance policy," pursuant to which all adults found to be entering the United States without authorization would be subject to criminal prosecution and almost immediately separated from their minor child or children.  Many of the individuals affected by this policy were asylum seekers who had been forced to flee their homes due to violence and persecution.  By June, more than 2,300 children had been separated from their parents under this policy, leading to national and international outrage.  On June 20, 2018, under intense public and political pressure, President Trump signed an Executive Order meant to end the separation of families crossing the border by requiring preservation of the "family unit" wherever possible, while still maintaining enforcement of immigration laws.  However, the order did nothing to address reunification of the families who had already been separated or the crisis caused by tearing apart these families and scattering them across the country, often without adequate methods to ensure reunification.
During this tumultuous time, teams of Gibson Dunn attorneys were working on the ground at several of the detention centers in Texas, including spending the entire July 4th holiday week at Port Isabel Detention Center, to meet with detainees and represent them in their initial proceedings, including their asylum-related credible fear interviews.  Our attorneys also traveled to other detention centers where detained parents had been transferred, including Albany County Jail, to provide limited scope representation to aid in the preparation of their asylum claims.  Additionally, the firm worked with Catholic Charities to identify the location of hundreds of parents whom the government had failed to adequately track in order to facilitate reunification of those parents with their children.  Finally, the firm took on long-term representation of many of these families to provide ongoing assistance as they apply for asylum or other forms of relief, settle in the United States, and work to create safe, happy lives here.
Abiel Garcia, Eric Haitz, Patricia Herold, Rachel Robertson, Phil Shapiro, Sydney Sherman, and Ian Sprague immediately volunteered to help the detainees on the ground in Texas.  New York associates Miranda Lievsay, Magan Haycock, Daniel Harris, Jesse Melman, Maya Nuland, and Matt Porcelli traveled to the Albany County Detention Center.  Hillary Holmes, Claudia Barrett, Josiah Clarke, Chelsea Glover, Ronald Gomez, Vivek Gopalan, Alina Iarve, Megan Kiernan, Kari Krusmark, Miranda Lievsay, Kimberly Lindsay Friedman, Amy Mersol-Barg, Margaret Miceli, Haley Morrisson, Jean Park, Tarana Riddick, Cynthia Schmidt, Katy Sharp, and Sam Spears helped identify the whereabouts of the parents of some of the 200 children who were relocated to New York City.  
Rahim Moloo, Charline Yim, Ankita Ritwik, and Maria De Bedout have taken on the representation of a father separated from his five-year-old son for eight weeks.  And Katherine Smith, Lisa Percopo, Michael Galas, Abiel Garcia, Wesley Sze, Justin Epner, and Timothy Zimmerman took on the representation of a young mother detained in a federal immigration detention center in Texas, while her four-year old son languished in a Chicago detention facility for over six months.  Last month, this team was successful in reunifying the mother and child, by federal court order.  In total, the firm has devoted over 2,700 pro bono hours to these efforts, which involved attorneys from the New York, Washington, D.C., Houston, Orange County, Los Angeles, San Francisco, Denver, and Palo Alto offices.
---
INDIVIDUAL AWARD WINNER
Ryan Whelan, Dubai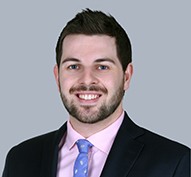 The firm is pleased to honor Ryan Whelan, associate in the London and the Dubai offices, for his efforts to criminalize "upskirting" in England and Wales. Upskirting is the practice of taking photographs up women's skirts without their consent. Thanks to Ryan's tireless dedication to this cause, a bill recognizing the act of upskirting as a criminal offense has now passed the final reading in the House of Lords and will today receive Royal Assent (and become law). The bill includes tough sentencing guidelines for committing the crime, including up to two years in jail and registration as a sex offender.
In 2017, Ryan began his representation of activist Gina Martin, herself a victim of upskirting. Among his first tasks was to craft a solid legal opinion, which he then had corroborated by the country's leading authorities on criminal law, detailing the inadequacy of the existing laws in England and Wales and why the practice of upskirting should be recognized as a specific criminal offense, with serious penalties attached. With this legal opinion in hand, he fought for access to the highest levels of Government and secured support for a bill criminalizing the act from Members of Parliament of every single political party. Even the Prime Minister outlined her support (in response to a Prime Minister's Question written by Ryan and put to her by Liberal Democrat MP Wera Hobhouse).
Ryan also demonstrated considerable media savvy in crafting a legal and political campaign to tackle the issue.  Among other things, he – with Miss Martin - orchestrated a thoughtful media campaign that included the hashtag #StopSkirtingTheIssue. The campaign garnered widespread support, including celebrity endorsement, and a petition for the Government to take action was signed by over 100,000 people.
Ryan's impressive dedication to this pro bono matter has earned him recognition in the media and from across the Houses of Parliament. In the House of Commons Minister Lucy Frazer QC MP called his work "incredible", and in the House of Lords Baroness Chakrabarti said: "I pay tribute to the campaigner Gina Martin, whose original indignity was converted into a powerful campaign to do something important that we can all agree on. I also pay tribute to her lawyer, Ryan Whelan, for that campaigning partnership and to parliamentarians on all sides of both Houses who made it possible-even at the expense of rivalries and through self-censoring-to allow a speedy and successful passage of this Bill."
Ryan was also recognized by The Times as "Lawyer of the Week" in June 2018 and the Law Society Gazette as "Lawyer in the News" in February 2019.  
---
2018 Frank Wheat Award Nominees
Teams:
Lawyers Without Borders Counterterrorism Prosecution Training Program Team (NY, DC)
Humane Society Board Governance Review Team (DC)
Sause v. Bauer Team (DA, DC, PA)
Individuals: